Accessories for men have predominantly consisted of premium leather products with enhanced functionality. Among them, wallets have always been an extension of men's personality. The men minimalist wallet is the latest accessory designed with practical features for enhanced functionality. The wallet is unique not just in design and features, but also in the material and exquisite touches. Ed Charly is the pioneer in designing stylish wallets for men,overlooking several aspects of production to produce a finished product worth every penny.
These wallets are sought-after in their class for significant reasons. To start with, it's the material that goes into making these wallets. The popular material used is crazy horse leather that uses a special wax over the smooth surface. The full-grain leather then transforms its color. The process involves some friction and scratches to create the unique appearance of the leather. The wax reinforces the leather fibers to induce toughness and give a protective barrier against environmental factors. The finished product is a retro look that is amazingly stylish and exceptionally durable. The material is water-resistant and scratch-proof. The vintage look of the wallet only improves over time, and the scratched and rubbed area gives it a classic finish.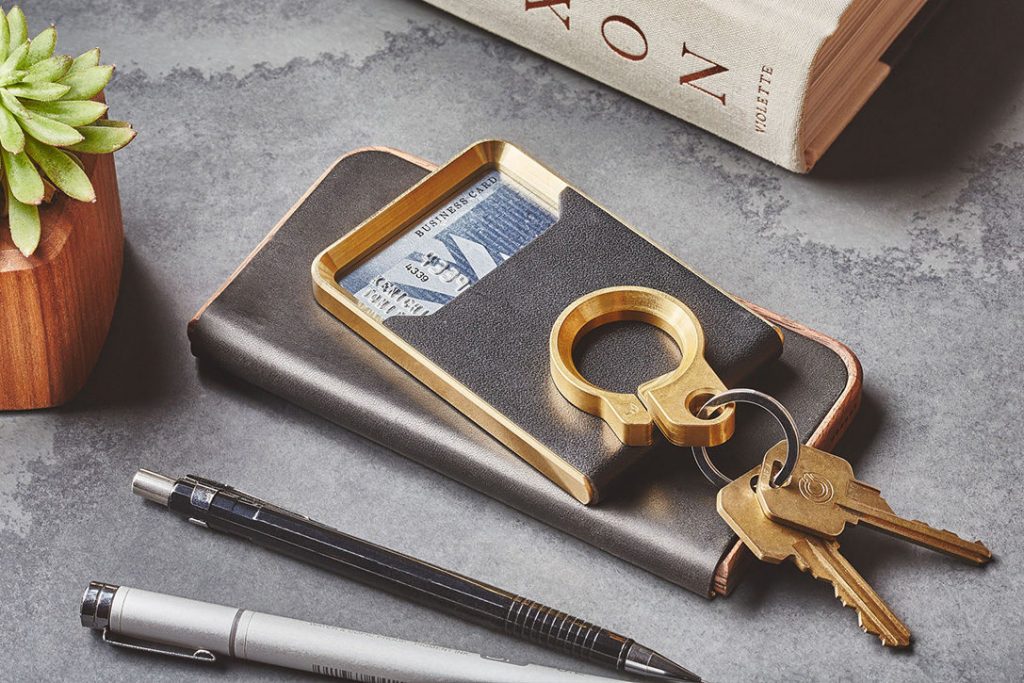 Added to the robust leather is the RFID blocking fabric. These days, credit cards are embedded with an RFID chip. You can make payments conveniently by just touching the card to a scanner. There is also a loophole here that makes it easy for scammers to scan your credit card details without your notice. Ed Charly wallets feature RFID-blocking lining to prevent this fraudulent activity.This blocking fabric forms a magnetic field around your wallet to protect your identity. The fabric is secured inside the seams and is not visible. Here are some revolutionary features of Ed Charly perfect minimalist wallets:
A front pocket compartment secures your coins and keys
You can secure up to 4 cards in the back card slots
Easily access cash from the unique through slot
A quick access card slot is useful to access your most used card
Apart from the above features, Ed Charly Ideal slim minimalist wallets feature a loop to secure your keys.Wallets are also available in saffiano leather. The saffiano leather used is made from premium quality calf leather that enhances the durability of wallets. It gives a crosshatch design to the finish.
The new-gen leather wallets will change the way you keep important things organized. The functional features and the ease-of-use are an elegant way to keep clutter out. The men minimalist wallet can be completed with cable straps organizer made from sophisticated leather. You can secure cables and earphones conveniently with the metal snap fastener button while traveling.